P.S.
I am changing the display ratio at my blog so it will be convenience for you later to read, and see a better quality picture. But, my previous posts might contain a little bit inconvenience texts and pictures ratio due to the picture's previous setting. Do please forgive the inconvenience :-)
first

, I have my 19th birthday on august 14th. thanks God for this life he give to me. and guess what? it's the first time my boyf surprised me hehe. okay you may say the way
he surprises me is usual or even you don't count that as a surprise. but since my boyf is not that kind of boy who like to give surprises, this really
mean something for me hehe :p


so here he is, giving me my favorite the harvest's tiramisu cake via skype hehe.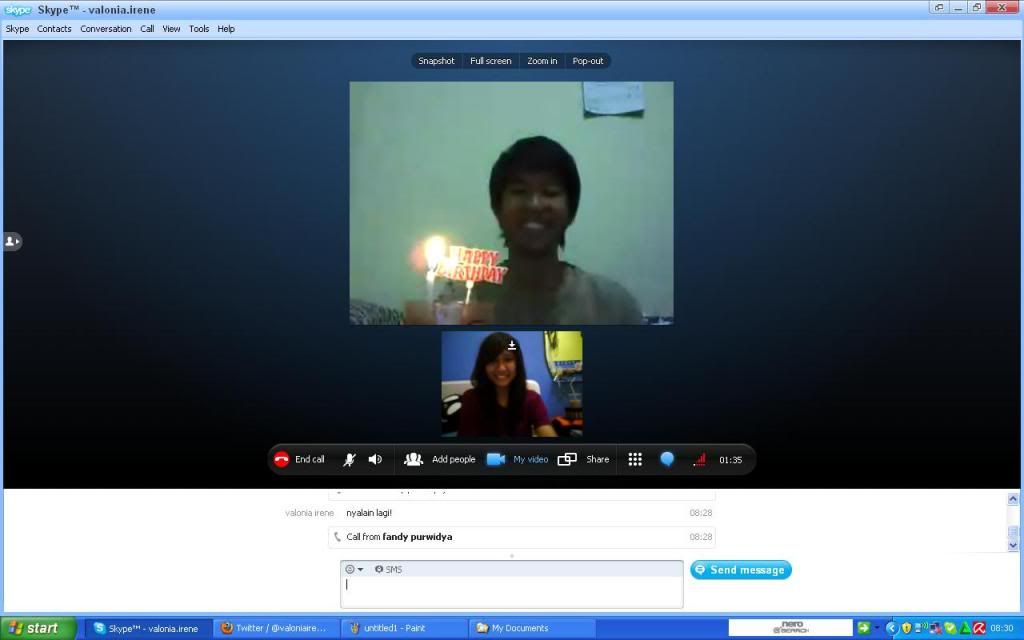 anyway, I asked him to repeat the surprise. turn the video call off, turn it on again, and repeat giving me the cake with the candle light hehe. I'm such a freak, huh?
and this is his expression when he knew I was surprised hehe.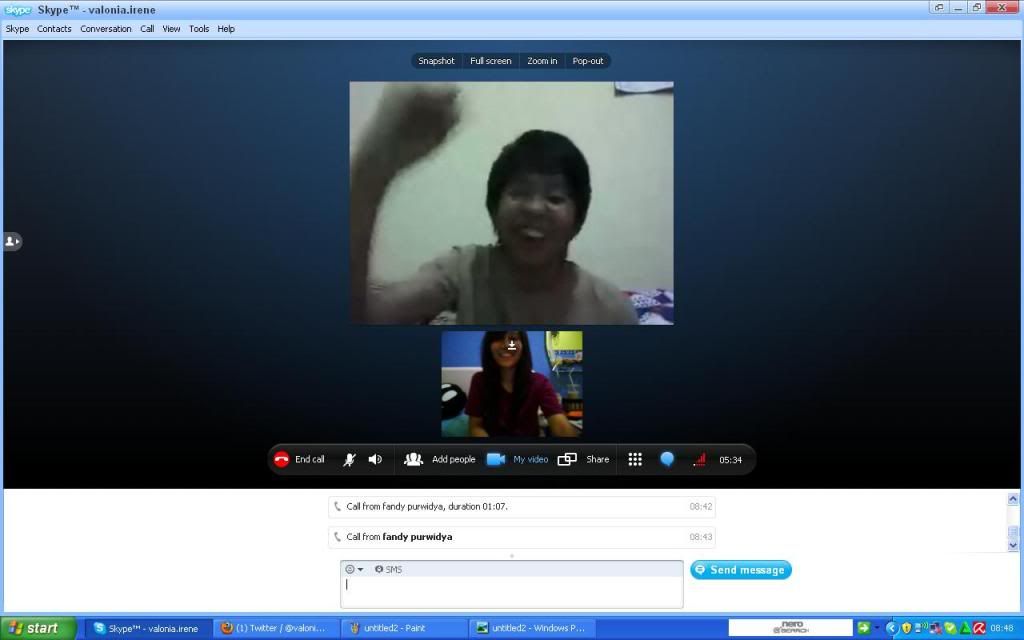 ps. pardon me for the bad quality image from skype :(

and beside of that I also got surprise from my beloved friends. they decor one of my friend's room with baloons, papers, and this:



second

, today is 17th August and it's our beloved Indonesia 66th independence day! dirgahayu indonesia! hope this country will be able to give the society the real meaning of independence.



third

, today is also my 4th anniversary with my boyfriend! hehe so glad to through all of this time with him! my boyfriend, my bestfriend, my discussion partner, my girl friend, my gossip mate, my brother. oh he's so multi talented right? he can be everything a girl needs. love you, F.