only 16 posts in this blog along 2010, wow! I'm such a bad blogger, pardon me puhlease you lovely reader :'(

2010, such a hard and bad year for me. too many things are changing lately. the long distance relationship that i have to face, the new life in college, new friends, unsteady emotion, it's all pretty confusing, really.

and most of all, the hardest part is, I don't really like studying here, in dentistry faculty. yes, I really wanna go to fashion business school such as lasalle or business school such as prasetiya mulya, but last year when I told my parents about that, they don't allow me to go to any business school. so here I am, in dentistry faculty. well, maybe there is nothing wrong with the lesson, I can learn it quite well, but I just don't have any passion here, so it's rather hard to enjoy this college life :(

finally, my parents let me to try any admission to enter business school this year. wish me luck puhlease. well, here I will just do my best, no need to set oh-so-high expectation, if I'm accepted in one of business school this year, call that a bonus, if I'm not, well maybe it's my faith to be a dentist hehe :)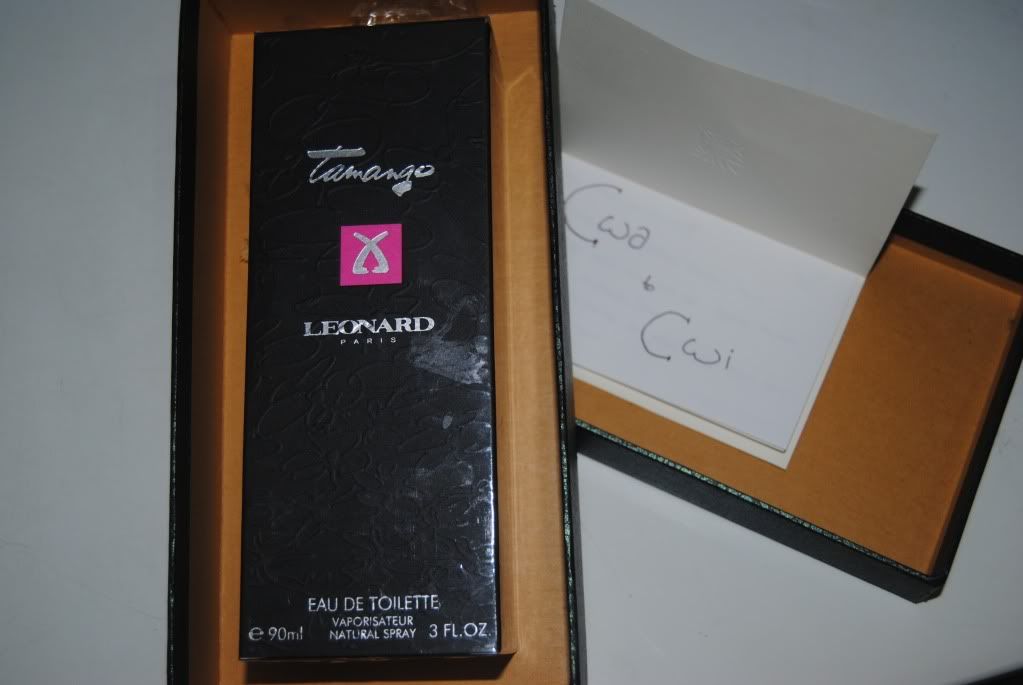 anyway, my boyfriend give me this perfume as my late birthday gift hehe. I love it so much, the scent is just so lovely, thank you F :)
anyway "cwa" and "cwi" is the name he created for us hehe.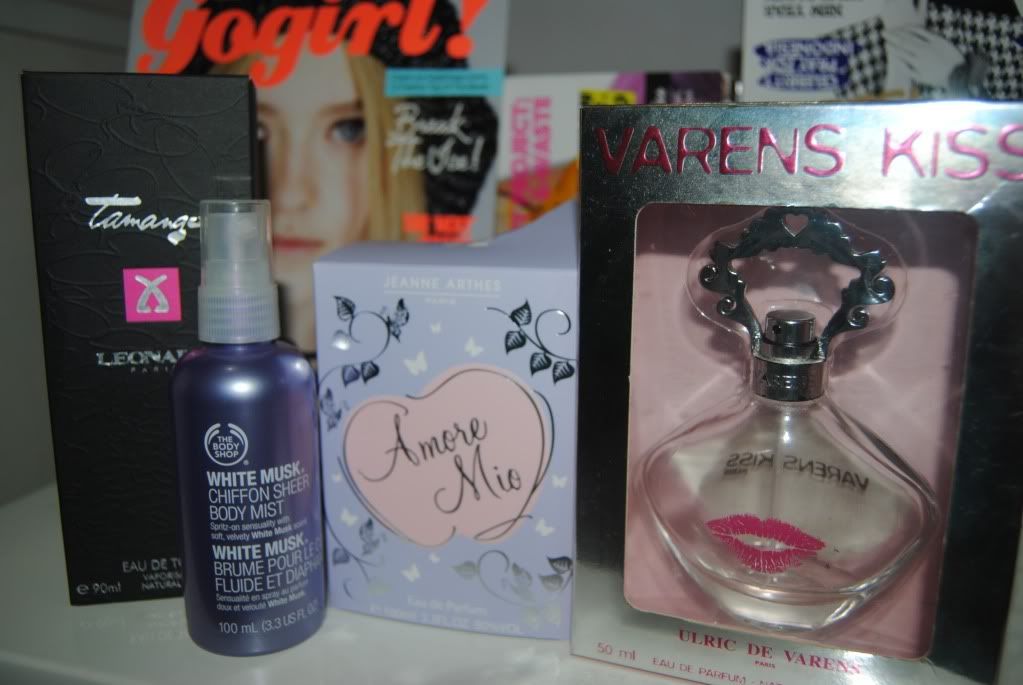 and those all are my perfumes lately.
Tamango by Leonard, White Musk by Body Shop, Amore Mio by Jeanne Arthes, and Varens Kiss by Ulric de Varens. of course I love Tamango the most hehe ;)

well, pardon me for being such a bad blogger along 2010 guys. I will try my best in this 2011! wish me luck!

PS don't forget to check my BASIC latest collection ;)