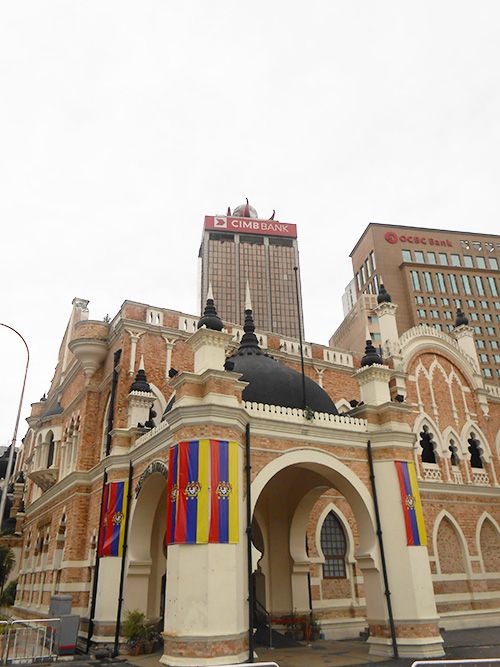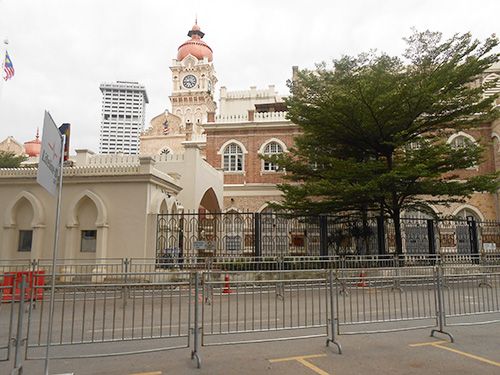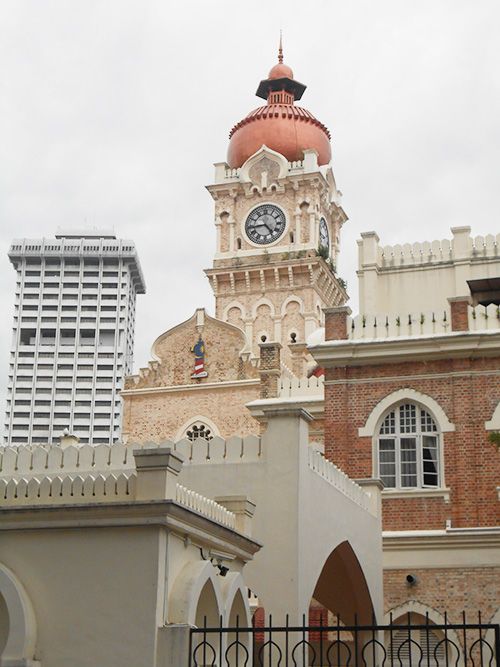 Kementrian Pelancongan dan Kebudayaan Malaysia
Mahkamah Perusahaan Malaysia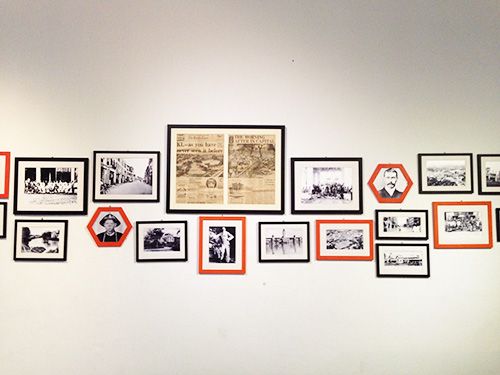 Kuala Lumpur City Gallery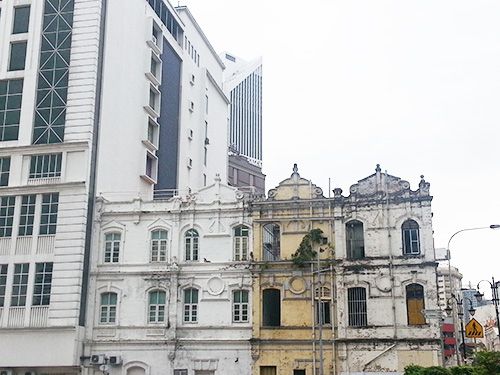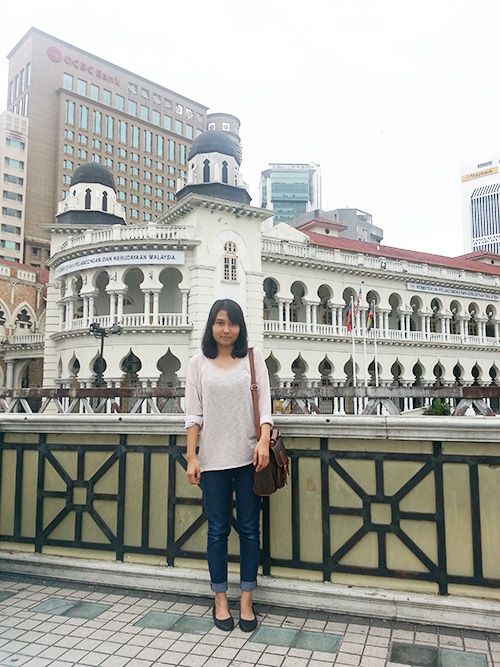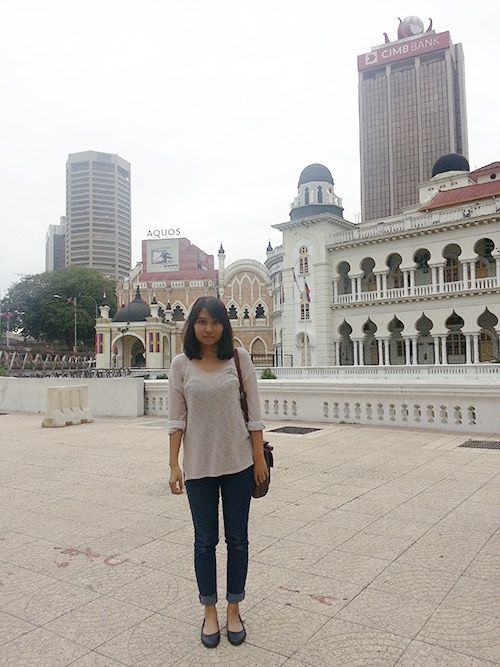 Top (H&M), Jeans (Cheap Monday), Shoes (Unbranded), Bag (Unbranded)
Last January I was traveling to Malaysia with my cousin. It was really an impulsive decision, I never thought Malaysia as one of my must-travel-lists. But then we found this cheap flight and hotel room at one of budget airlines promo and we impulsively booked it! So, after scrolling through Lonely Planet's web we made a little and simple itinerary, where we would spend our first day wandering around Kuala Lumpur historical place and architectural site, on the second day we planed to go to Melacca City (they say this city is one of UNESCO World Heritage Site), and we planed to do a little shopping and cafe hunting on the third day.
So, the picture above are how half of my first day at Kuala Lumpur look like. After arrived at Kuala Lumpur Low Cost Carrier Terminal, my cousin's Malaysian friend picked us up and help us found our hotel. We stayed at My Hotel, which is located at Jalan Pudu. I'm quite satisfied with the hotel, not as bad as what I imagined since it is a cheap hotel. Well I will show you the picture at next post. After that, we went to Pavilion Mall at Bukit Bintang and had brunch.
Next stop is Merdeka Square, we take Rapid KL to Masjid Jamek station then walked and walked until we found Merdeka Square, yay! Too bad there was an OCBC's event around Merdeka Square so I can not walk in front of Sultan Abdul Samad building nor went to the square itself. But the district around Merdeka Square is already filled with a lot of architectural site so I'm happy enough! We walked passed Panggung Bandaraya (city's theatre), Kementrian Pelancongan dan Kebudayaan Malaysia, Mahkamah Perusahaan Malaysia, until finally we found Kuala Lumpur City Gallery, a place we can enter, finally. This gallery exhibit pictures, paintings, and diorama of Kuala Lumpur's history in an interesting way so I think this is a must-visit-place in Kuala Lumpur.
Next post: Kuala Lumpur Textile Museum, Central Market, China Town, Kuala Lumpur City Center, Kuala Lumpur Cuisine.