Prom is just around the corner and I still could remember what I wore as a high school young lady who is still clueless about how to dress to be a head turner, and I may say that most of my friends, boys or girls, are also as clueless as me. Now that I finally had invent my signature style, I think it is just the right time to write about how would I dress, if I were to go back to high school prom. While hoping that you might get some enlightenment which can be useful for your own prom style, hopefully!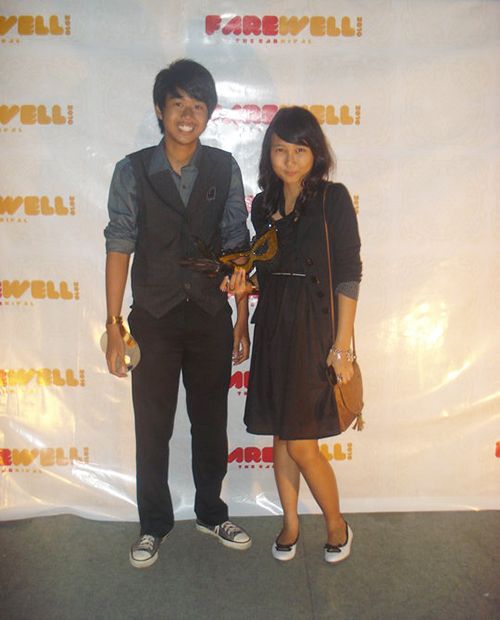 How I look at my high school prom (year 2010) which had a masquerade theme. It is such a fashion disaster I know: stupid layering, stupid shoes color, and no make up at all. And the one beside me too: the wrong informal shoes turn down his appearance.
Now, if I were to go back to high school today, it will be quite easier because I could find quite a few dresses and tuxedos rental online, which will cut down my budget for those beautiful outfit I need, to boost my appearance. Back then at 2010, it is still hard to find great and edible online shop, let alone dresses or tuxedos online rental.
Speaking about prom style first, what is my preferences? Is it to have a matching dresses and tux with my companion? Or does his tie match better with my dress, in bow tie or long tie? Here is what I thought, first about ladies style:
Black or white is the best color to boost our appearances, when added with a strong personality. I like black or white dresses, not because it is safe, but because when basic color is added with the perfect amount of confidence and personality, the whole appearance become perfectly presentable.
Choose a dress that show your most admirable parts, and cover everything else. For me, I love to show off my shoulder and clavicle because when a dress beautifully showed it off, it creates a perfect figure for my face. A proper make up and an exposed shoulder hides my chubby cheek. And, I would love to cover the other part of my body, because people love to play mystery game. If you can see everything, what is left to wonder anyway?
Do the hair properly. Whether it is a full up do or a half up do, your hair have to match your make up and your dresses. For me, a half up do or a curled hair is okay when it is combine with a sabrina dresses, but when the dress cover your shoulder, it is better to do a full up do.
Put the right amount of make up. I believe that I have shown the disaster when you using no make up to a prom night in my above picture.
Matching the dress with the tux? It is absolutely you and your companion own decision. My tips is, it is better not to force things. So when your dress color could match the tie color of your companion perfectly and it looks good on him, go on. But, when it turns out that the matching game turn down your companion's appearance, might as well forget about it and just match your chemistry to make your appearance perfect.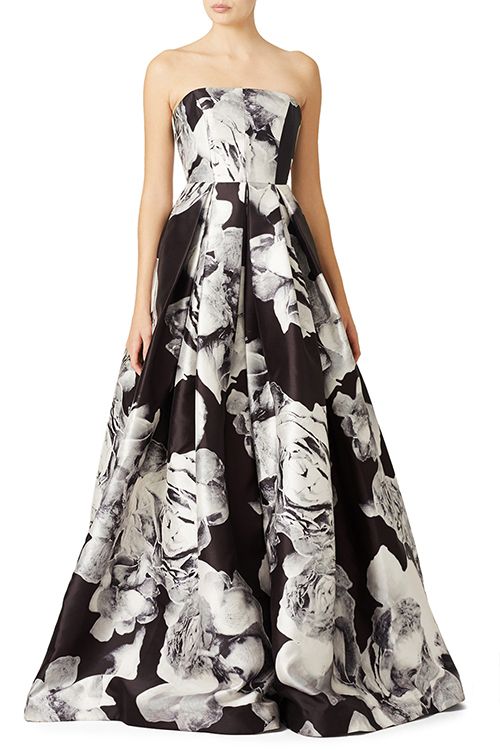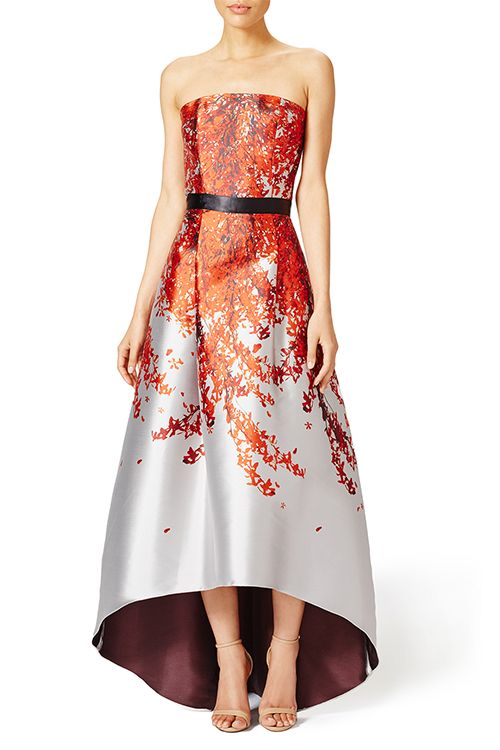 I found all of the dresses above from renttherunway.com For you who is located in the US, I recommend you to visit the site. The system is easy, the dresses collection is awesome, and the price is very reasonable. And do not worry for my readers who reside in Indonesia, this belsbee.com and threewdress.com is beyond awesome, located in Jakarta and ready to ship to all over Indonesia, yay!
Now, speaking about tuxedo. What is my tips on choosing the best tux? Here we go:
Can't a suit be your choice instead of a tux for prom? Suit won't have satin in it. And those little difference is absolutely put a tremendous enhancement on your look. It is okay to wear suit to a prom, but when you prefer to choose tux, it will be one memorable night with one memorable and special look, that what tux brings to your appearance.
Bow tie is more classic than long tie. If you want to look a little bit not too formal, of course long tie is a choice. But according to me, bow tie suits tuxedo more, because the classic ambience it brings to your whole look.
Matching game with your lady's dress? Basically, it is the same with what I have said above. Do not force on things. When the color of the accessories you choose to match with your lady's dress is suited you best and put a whole enhancement to your look, go for it. But when it turns down your appearance, no no no.
What is the best color for tux? Black is always classic. I love classic. But grey will give a little playful touch to your appearance. And navy blue do make your skin radiates its shine. So, your choice, which of the colors that matches your personality the most.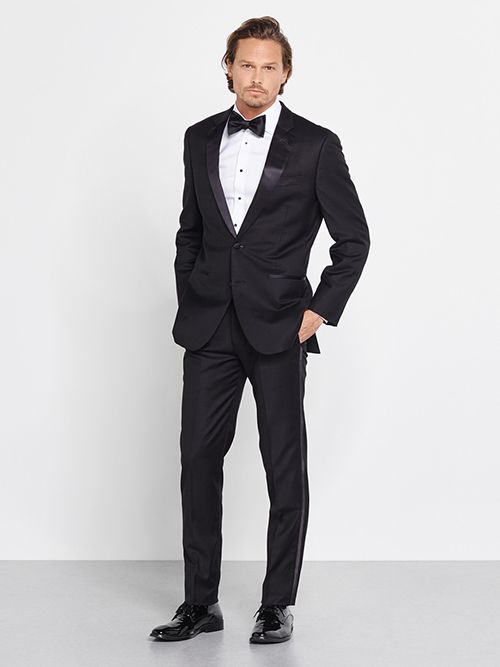 Rental price: $95 for pants and coat
Rental price: $120 for pants and coat
I stumble upon that incredible US online tuxedo rental, The Black Tux, and I am in love with it. Founded on 2013, of course, this is why I never heard of any of well-reputable online tuxedo rental back then. Look at the price of those tuxedos above, in my opinion it really is reasonable for such a good quality tuxedos. And, what does the thing that makes me fall in love with The Black Tux the most? Of course its renting system! I do not know that renting a suit could be this easy, I wish I knew.
Wait, that scheme above doesn't show how convenience it is to rent in The Black Tux yet. This is it: fit guarantee. The black tux gives us 2 option:
Replacement items (If we tell The Black Tux within 48hrs after we receive our order that the size doesn't fit, they will replace the tux for free).

Professional alterations (The Black Tux allows us to have a local tailor make adjustments on sleeve or pant length when they are a little off).
Oh my god, how cool is that? So you guys do not need to worry that the tuxedo that you rent won't perfectly fit on you. Convenient, reasonably priced, and luxurious. That's what I thought about The Black Tux. Anyway, for you who reside in Indonesia, sadly I haven't been able to find any online tuxedo rental that is as great as The Black Tux, so if you ever heard about any of it, would you please kindly suggest me in the comment section? I will appreciate it very much.
Sadly, I do not have any full picture with my favorite dress above. But don't you see the major difference from this picture and my first picture above? A proper make up, the right dress that suits both your personality and your figure, and the right hair do simply will make you shine, and better yet, be a head turner.