P.S.
I am changing the display ratio at my blog so it will be convenience for you later to read, and see a better quality picture. But, my previous posts might contain a little bit inconvenience texts and pictures ratio due to the picture's previous setting. Do please forgive the inconvenience :-)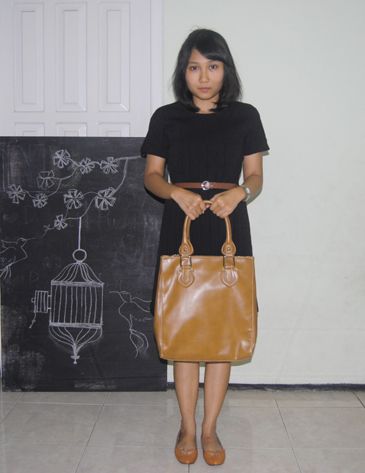 dress (unbranded), belt (unbranded), shoes (wondershoe), bag (charles & keith), watch (swatch)
and finally, october already! I felt like I haven't done much this year and suddenly it is almost come to the end of the year :-(
time passes so fast, right? but it should be that way, I guess. if it doesn't work that way, maybe we wouldn't appreciate it.
anyway, I bought those little black dress in a flea market. guess how much does it cost? idr40.000, fortunately! can you believe that? :-)