P.S. I am changing the display ratio at my blog so it will be convenience for you later to read, and see a better quality picture. But, my previous posts might contain a little bit inconvenience texts and pictures ratio due to the picture's previous setting. Do please forgive the inconvenience :-)
APPMI mini show by Jakarta Fashion and Food Festival with theme "Treasure of The Sea" was held last May 17th at Harris Hotel & Conventions Kelapa Gading. Show was beautifully opened by Chrysaora collection by Jenny Tjahyawati. Chrysaora, or maybe you will be more familiar with jelly fish is applied into this collection. The blue and white color which dominates the collection brings us the atmosphere of sea and jelly fish. At the end of the show there is a hijab that looks like jelly fish and it was brilliantly beautiful I think.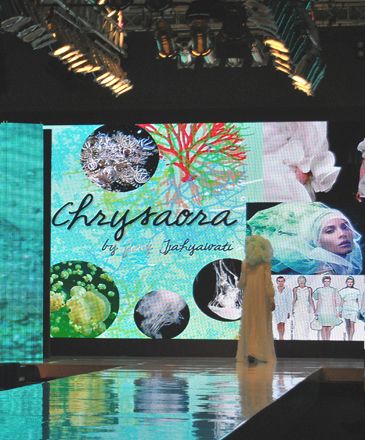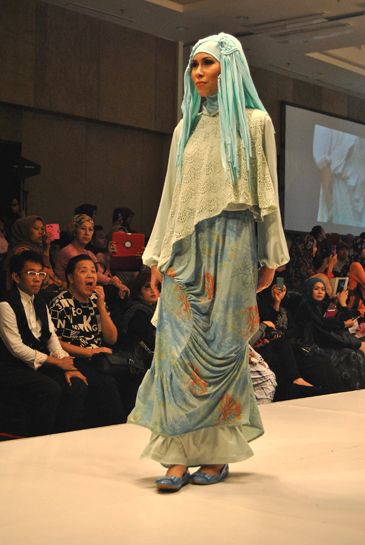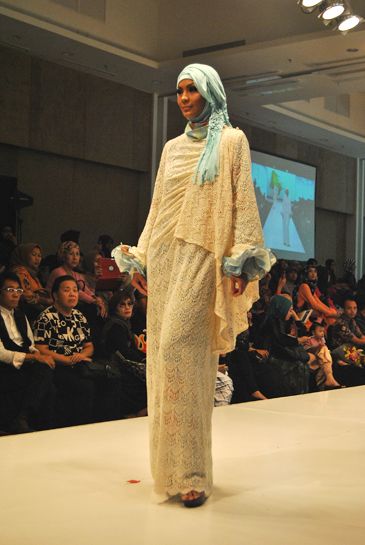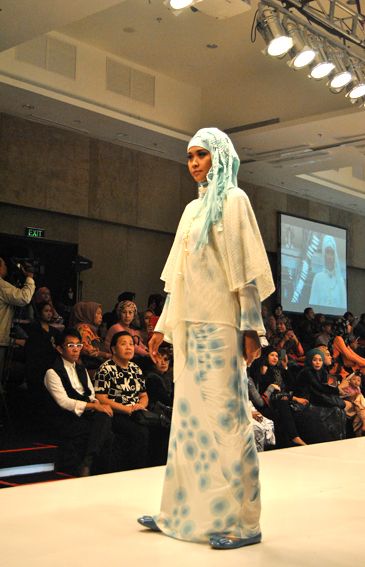 The second show was presented by Alisa Listiawaty. With theme "Rainbow in The Sky" Alisa brings us glamour outfit which most of them have tulle fabric in pastel color. With sequin and Swarovski added into the details, this collection gives us glamour yet wearable moslem wear.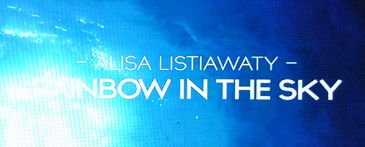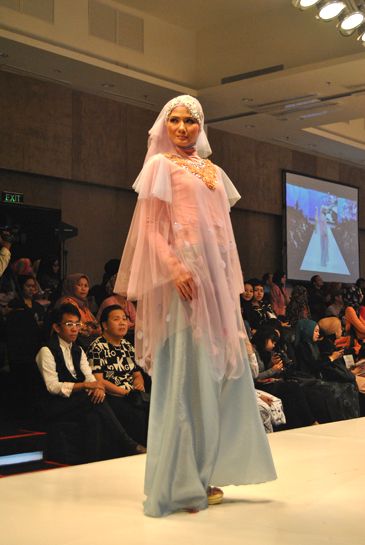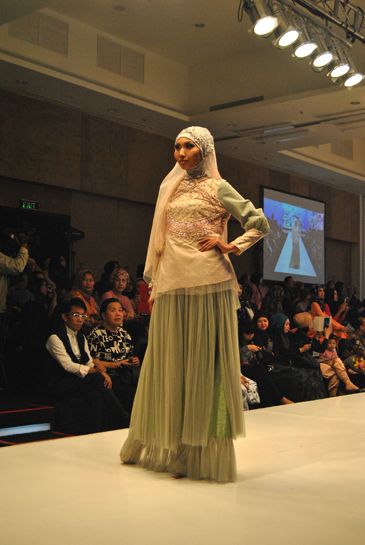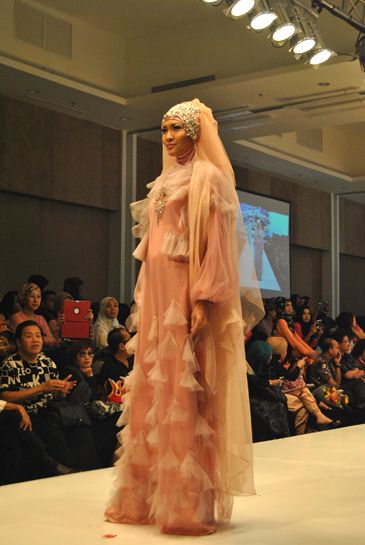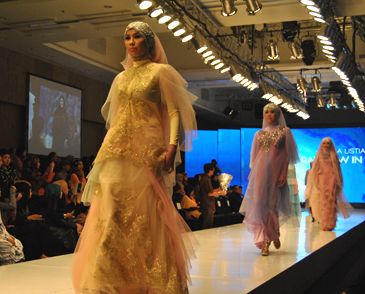 The third show by Lia Afif with the theme "Reeforange Invasion" presented with domination of orange, red and green color. Along the show we will see much hijab which look like coral reefs. It is as if Lia Afif want to show us the beauty of fish which swim around the coral reefs.