I think I already told this couple of times, if I were asked to choose which leisure time I prefer: enjoying the sun in the current famous beaches or waiting the sun to rise in the chilly atmosphere of some beautiful highlands? I choose neither. Wandering around a city, accidentally found an old pier or impulsively visiting a gallery is still my favorite.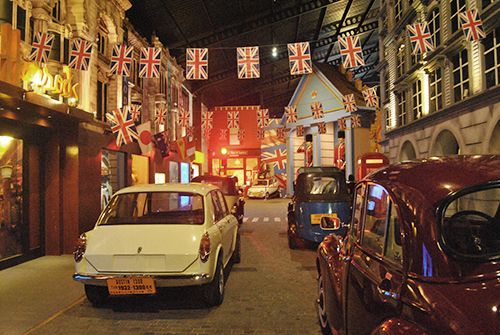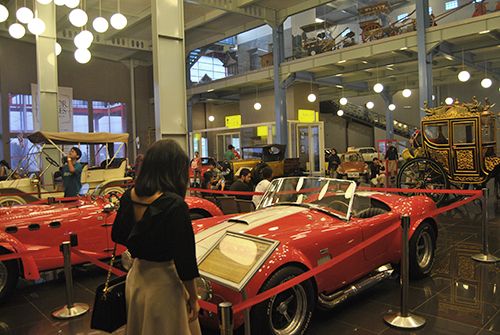 So, I was more than happy to be able to spend some rare moment with the person whom I love to share with in my kind of favorite wandering spot. Rare moment should I call it, because if we meet, we always be haunted by time, limited time. I already told in my previous post that we live in a different city and he has his job and dreams to pursue and so do I, so it is not easy for us to spare some time together. We even ever meet for only an hour, (while at that time we haven't met for about five or six months), in the airport in Tangerang, while I wait for my next connecting flight. So, this rare moment where we can talk and walk all along without having to look at the clock nervously, this is the time we cherish the most.
Speaking about Museum Angkut, this is a museum which hosts various kind of transportation, from pedicab to racing car, and sort and placed them based on their origin country. So, in this museum you will see a thematic country display, designed with the famous landmark of each country. A decent place to study about transportation and take some good picture, plus talk a good conversation while walking all along the museum with the one you love to share. Do open the link above so you can take a look at Museum Angkut official website.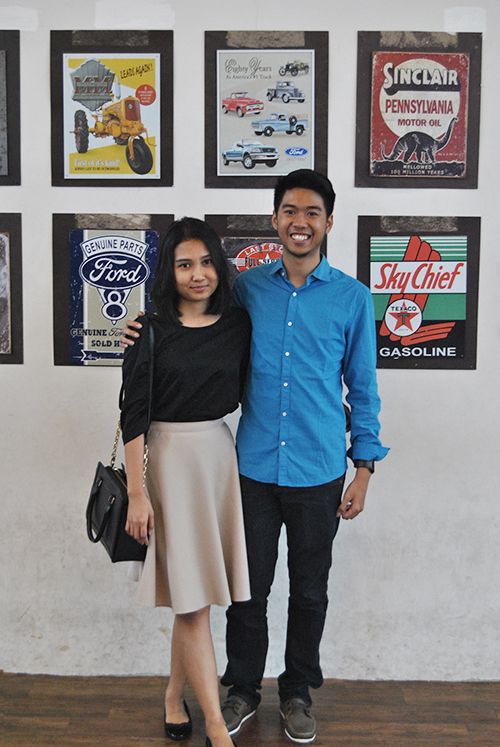 Top (Tailor-made), Skirt (Tailor-made), Shoes (Kate Spade), Bag (Charles & Keith)