Some of my friends say why should we waste money on face treatment or skin care while we're still young? They say at this very age we do not need any face treatment to prevent skin aging. To dear friends, let's just agree to disagree, shall we? For me, I believe that what we do today will bring impact later on. Our skin may look okay, but it's the cover that we see, we do not know what happening inside, while actually it is also as important as how it looks like from the outside. Just like a book, the content is actually as important as the cover. So, shouldn't we have to design the content precisely and carefully?
I've been using this product that contains nutrition to hydrate my skin and prevent it from aging, but after I do some studies I found that there are some other similar product that contain the same nutrition but with better improvement: free system (paraben etc free), whoa what a bonus! I guess I should share it with you then.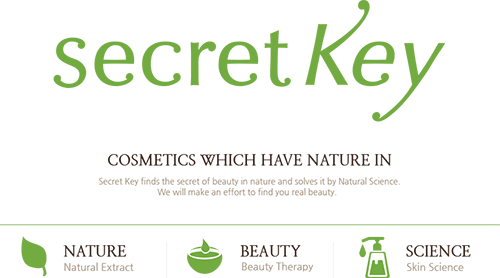 Secret Key (Originally from South Korea)
I guess you already heard it before, so do I. But I never really do some research about this brand before, not like this time. Secret Key Indonesia claiming to be all natural, yes yes I know that a lot of brand is also claiming to be so. But, what capture my heart the most is its Starting Treatment Essence that contains Galactomyces, that they claiming to be one of the yeast ferment filtrates, plus 7 free system (this is what really capture my attention!): paraben, mineral oil, benzophenone, alcohol, animal oil, color, spice free! If you do not know how important is this 7 free system, I give you one explanation, paraben is a preservative used in cosmetic product, so to have a nutritive product without paraben is like owning a high quality book with top content. There might be some other brands that contain Galactomyces, but this 7 free system, not every product have it, I guess.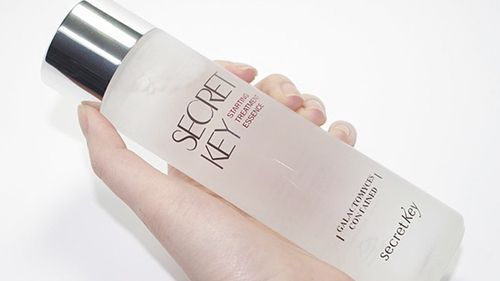 Secret Key Starting Treatment Essence
Rp 199.000,00 at Nihon Mart
Speaking about the Galactomyces, like any other product with Galactomyces in it, is very useful for whitening and reducing wrinkle, hydrating, and even up the skin color. This starting treatment essence should be used first before any other skin treatment at our daily skin treatment routine. And for me, once I use a product like this I would like to put the essence in my hand and directly apply it to my face without cotton, because I do not like the product being absorbed by the cotton.
At the time I study about Secret Key, especially about its Starting Treatment Essence I stumble upon Nihon Mart Kosmetik Online, and surprisingly this web which specialized in providing Japanese and Korean Brand, sells Secret Key Starting Treatment Essence in a very reasonable price. I once visited another web and they sell Secret Key Starting Treatment Essence, please note that it is not The Rose Edition, Rp 220.000,00 which is way more expensive than the one I saw in Nihon Mart. So, I think I should buy one at Nihon Mart, of course. Well well, do not judge a book by the price, even Secret Key Starting Treatment Essence doesn't cost high, it contains 90% Galactomyces so I believe that this product will be an effective skin nutrition. Let me just end this post and directly go to Nihon Mart to save my self one Starting Treatment Essence, may I?