P.S.
I am changing the display ratio at my blog so it will be convenience for you later to read, and see a better quality picture. But, my previous posts might contain a little bit inconvenience texts and pictures ratio due to the picture's previous setting. Do please forgive the inconvenience :-)
guess I should pending my story about my last vacation trip hehe because the photos are still in my friend's camera. and she's not in the town now :(
anyway, want to share you this birthday cupcakes I order for my boyf's birthday hehe.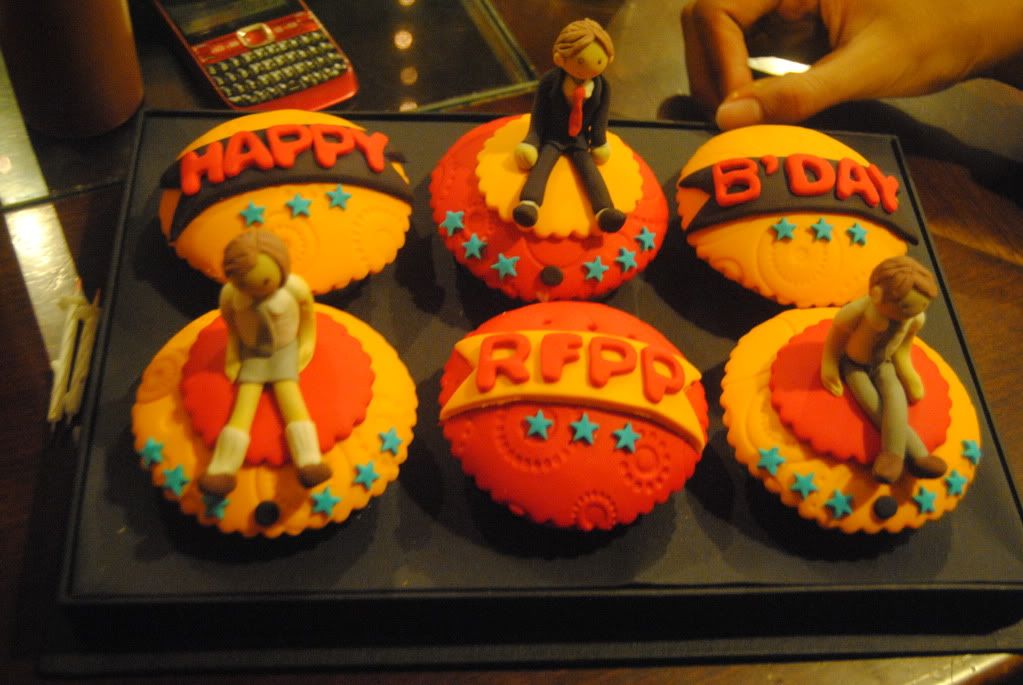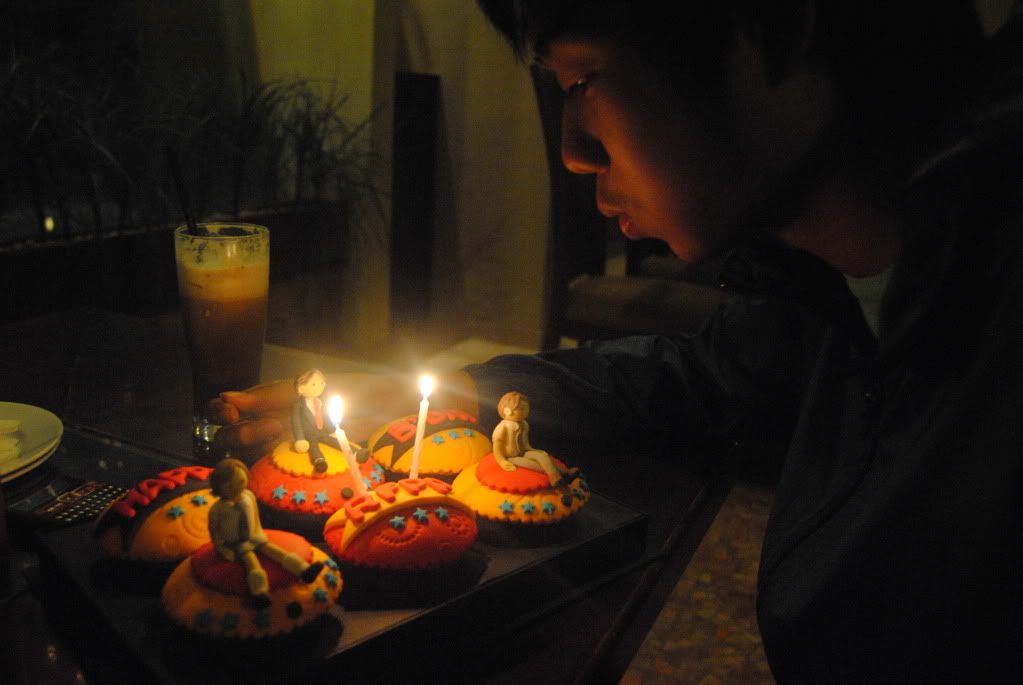 and I think I haven't introuduce you my friend and also my partner in taking care of our baby clothing line
VASH.
introduce you, Shella Farhina Amanda Fellanisa hehe :)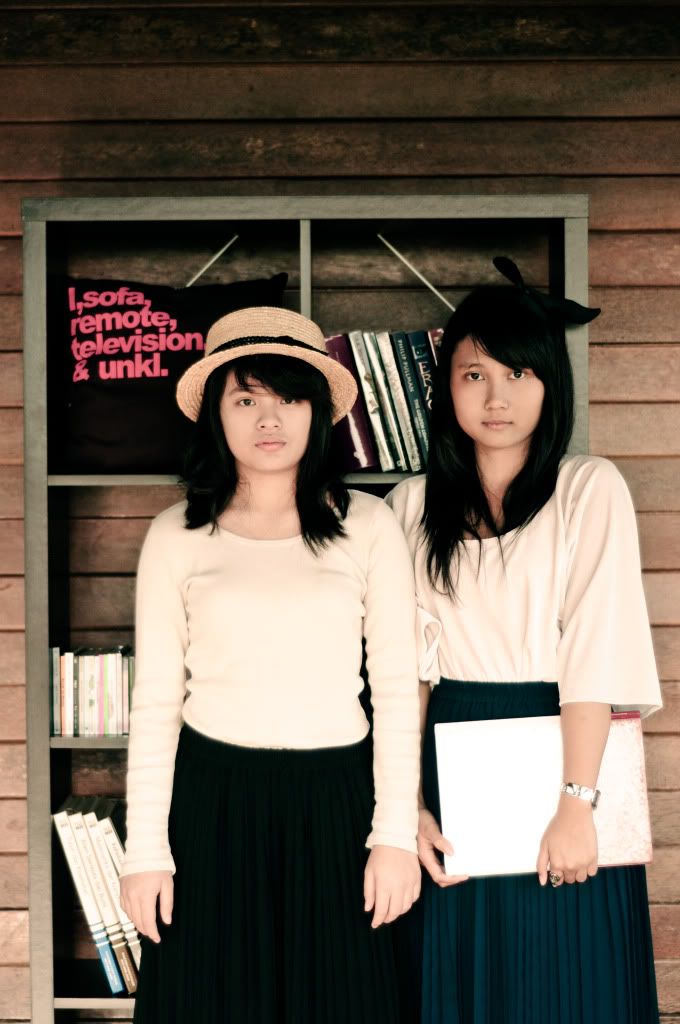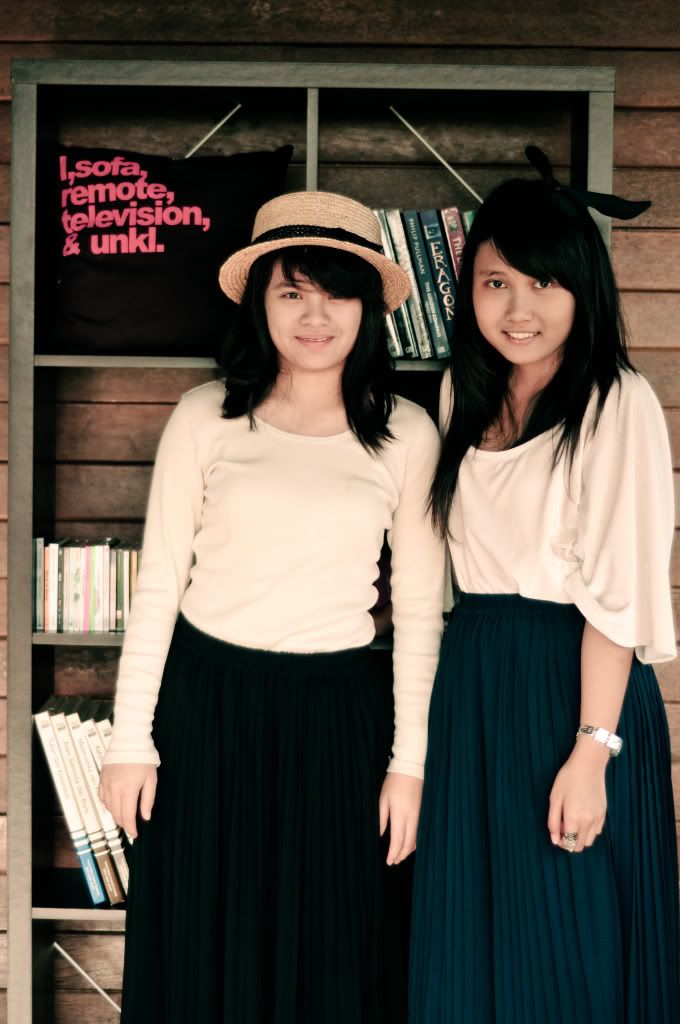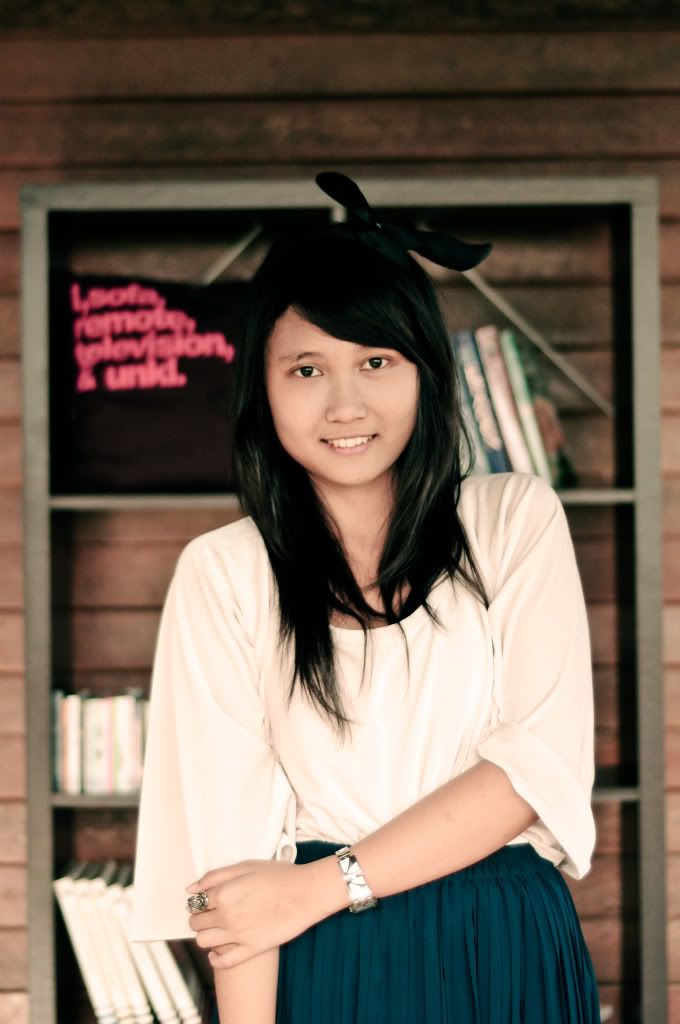 shella wear: her own top, skirt (alette in black by
VASH
), hat (mars&venus)
me wear: top (one and a half), skirt (alette in dark blue by
VASH
), hair accesories (friend's), watch (swatch), ring (smoothie)
want a pleated skirt like the one me and shella wear? just click VASH's blog
HERE
! come on shop shop! hehe.