P.S.
I am changing the display ratio at my blog so it will be convenience for you later to read, and see a better quality picture. But, my previous posts might contain a little bit inconvenience texts and pictures ratio due to the picture's previous setting. Do please forgive the inconvenience :-)
well yes, my current favourite song is you by Basil Valdez. it's a 1985 song, am I old fashioned? :p
top (zara), jeans (unbranded), shoes (unbranded), scarf (unbranded), bag (mango)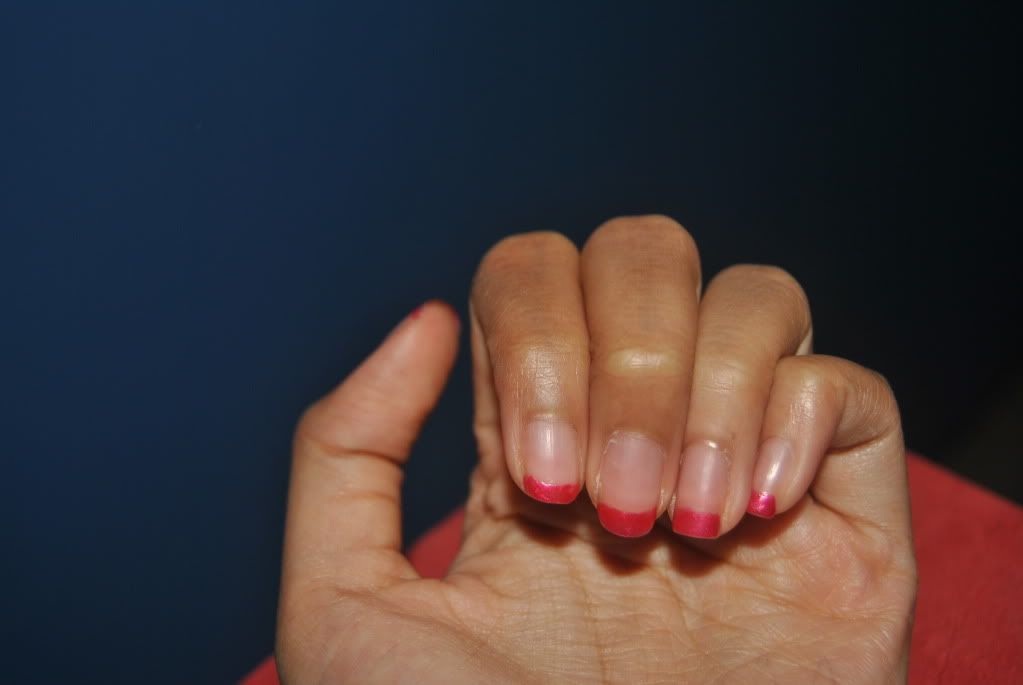 anyway since I only have this nail lacquer pink left and I don't really like it, but I still want to wear nail lacquer , so I apply it just in the edge in my nails haha look weird?