Ramli, the legendary designer of Indonesia is surely an inspiration to many, especially to fashion enthusiast. Even Anne Avantie, Indonesia's well known designer who is focusing on designing kebaya (Indonesia's traditional yet beautiful tunic) can not hide her admiration of Ramli. Ramli's spirit and his effort to always contributing into fashion world seems greater even when he was fighting against his cancer. For his never ending contribution, no wonder that on Jakarta Fashion and Food Festival 2013, Anne Avantie brings back some of Ramli's collection and his signature design into the runway.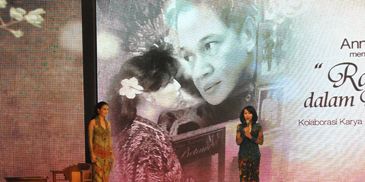 Alberthiene Endah was also contributing in this fashion show
The show was opened with Ramli's previous collection which have ever been a trend back then at 70s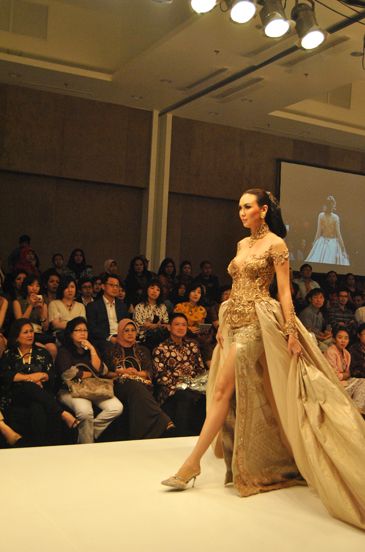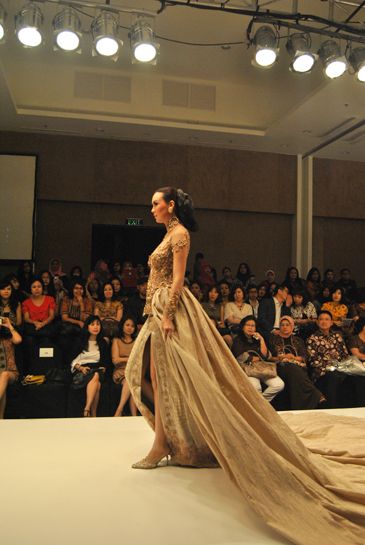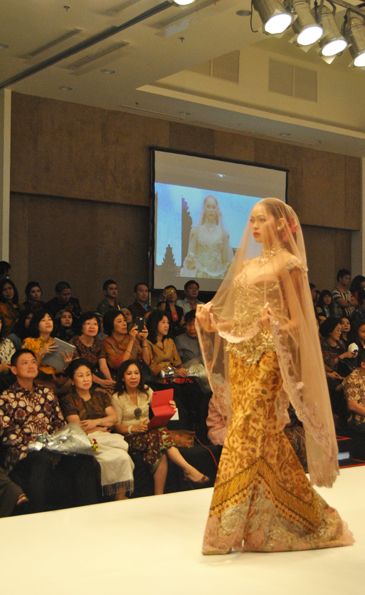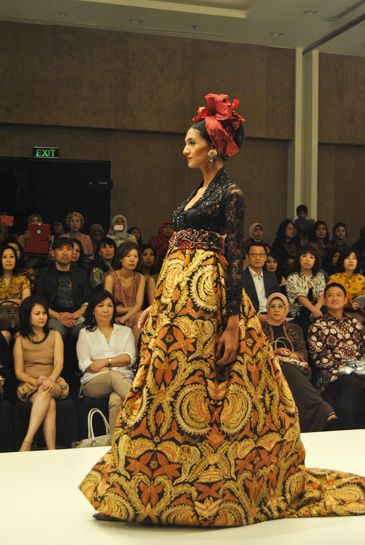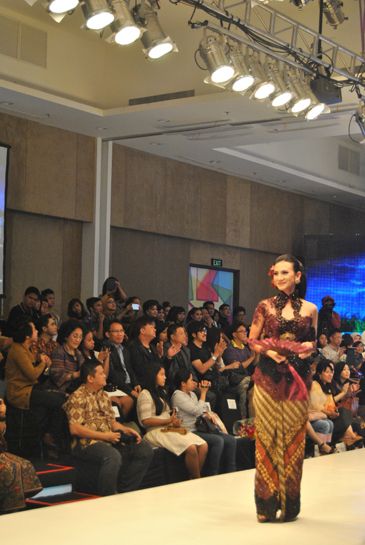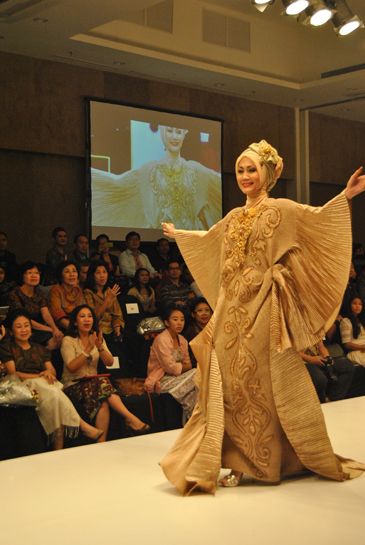 Not only 20 new collections designed by Anne Avantie was shown, but also 20 previous collections designed by Ramli was brought into the runway. Anne even try to collaborate Ramli's signature design into her own collection. But still, the dress really shown Anne Avantie's signature design like sexy backless details and low cut necklines. As you could see, models who are used to be on Ramli's runway also brought into this runway, like Soraya Haque, Oki Asokawati, and Wanda Hamidah.
One more thing I adore about this fashion show, is that Anne Avantie really know how to make an unpredictable fashion show. In between the fashion show, there is an appearance from artists who sing a song which represent the theme of the fashion show, as you could see Rima Melati in the picture above. And there is also a dance with the story about Ramli's life.
And that was me in the JFFF 2013's photo booth hehe. After all, I really have to say thank you to JFFF 2013 committee for inviting me to this event. The fashion show are all really great, bravo! :-D