This time I'm gonna review all of the food I tried during my 3-days stay at Malaysia. Be ready to really want to go to Malaysia as soon as you finished read this post!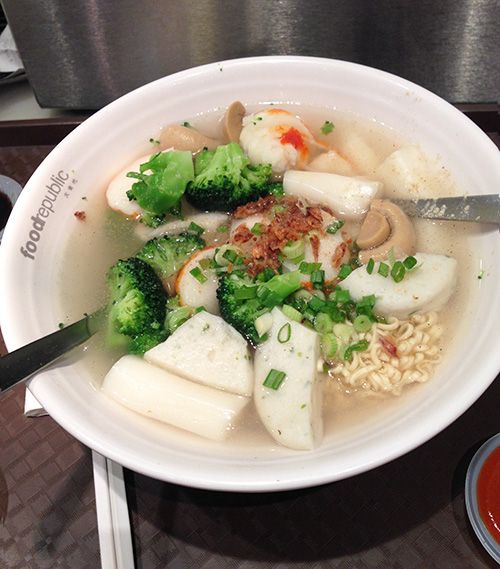 Yong Tau Fu at Food Republic, Pavilion Mall, Bukit Bintang
Yong Tau Fu is a chinese soup dish you could also easily find in Singapore. A various kind of seafood based frozen food is displayed alongside with a lot of vegetable choices. Once we chose our food, the chef boil it in a soup broth then after finished we can enjoy Yong Tau Fu with various kind of sauces. According to me, Yong Tau Fu in Singapore and Malaysia usually do taste better than the one I found in Jakarta.
Tom Yum Fish Head at Restoran Gou Lou, Jalan Alor
On our second day in the city, we wake up early and were willing to have breakfast before heading to Melacca City. So we walked to Jalan Alor just behind our hotel, My Hotel. Not so many restaurant which is open in the morning but luckily we found this Restoran Gou Lou which serve noodle with fish head with 3 choices of broth (tom yum, clear soup, and milk soup). I choose mee hoon with fish head and tom yum broth and the taste is divine and oh so delicious! Even the mee hoon was already taste like tom yum without me eating the broth.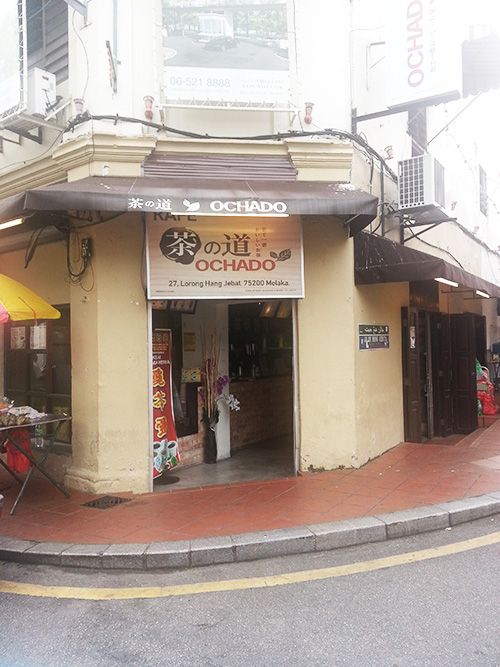 Ochado, 27 Lorong Hang Jebat, Melacca City
We walked and walked around Red Square at Melacca City and feel so thirsty but luckily we found this milk tea store in the corner of the street. We bought their Roasted Milk Tea and what I love about it is the tea taste strong!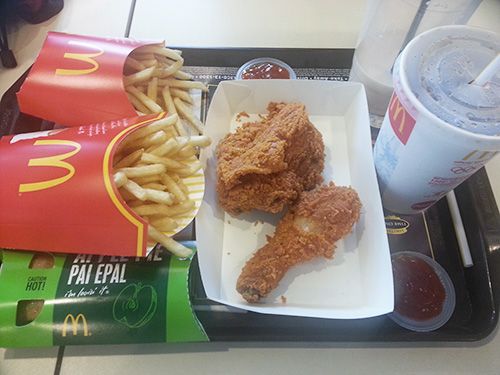 Mc Donald's, Melaka Sentral
The funny thing is, when we wanted to go back to Kuala Lumpur, the bus ticket back to KL was all sold out except this one bus at 11.30 pm while we already ready to go back at 6 pm. So we have to wait for 5 and a half hour before we could go back to KL and there aren't so many convenience place to stay except Mc Donald's so there we were! At least we could taste Pai Epal which isn't available in Indonesia.
Restaurant Meng Kee Grill Fish, Jalan Alor, Kuala Lumpur
After two and a half hour safe journey we finally arrived back at Kuala Lumpur and after taking a break for a moment in the hotel we decided to enjoy food in Jalan Alor again, at 1.00 am! We decided to try this grilled fish, sauteed kale, and tom yum fried rice. Although we have to pay around 57 ringgit for all of that food, it was all tasted so delicious especially the tom yum fried rice and the grilled fish's sauce! Yum!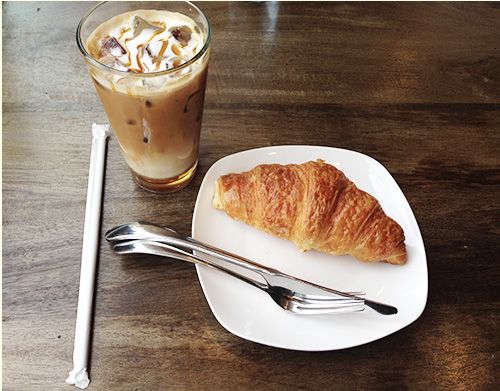 Tous Les Jours, Bukit Bintang
Finally it was our last day at Malaysia and we spent the last day at Bukit Bintang, doing window shopping and try some cafe and restaurant. For breakfast we love to enjoy it with coffee, plain croissant, and a spot in the corner of Tous Les Jours with big window which serve the view of busy and buzzing intersection at Bukit Bintang. It was a really memorable breakfast, I supposed.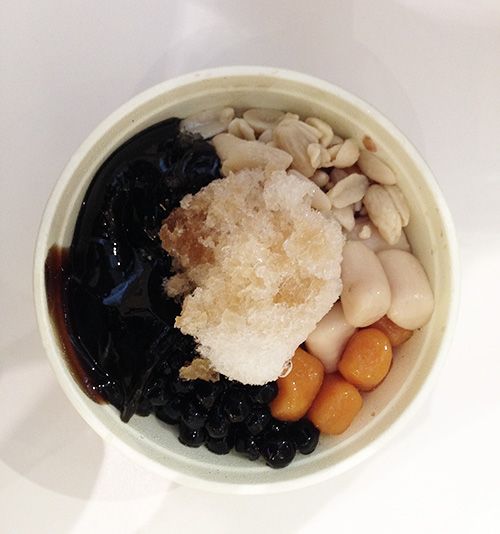 Snowflake, Pavilion Mall, Bukit Bintang
Who wouldn't love taiwanese dessert? Especially after a long walk while traveling? They say this is the best taiwanese dessert in Malaysia? But I don't know, maybe you could give me another name which you think is as delicious as Snowflake or maybe better than this?
Heritage Food Village and Isetan Food Market, Basement Level of Lot 10, Bukit Bintang
This is a place where a lot of traditional food stall come together in one convenience ambience oh I can not describe how much I love it. There are a lot of choices and all looks so yummy! It took us half an hour to finally choose that BBQ duck and prawn mee and we did satisfied with the taste. But the most important thing is you will find Isetan Food Market inside this place and a showcase full of sushi will make your mouth water and your eyes shine! We bought kani maki, yes, just a standard sushi, but I swear I never taste something better than that. The rice melted perfectly and the nori tasted great! It is a must try I can say.
At the airport in the evening, I tried Old Town White Coffee, well I may say it tasted just the same as another kopitiam but they served their food super fast and I appreciate that! So, how? Are you craving to go to Malaysia like, right now?