P.S. I am changing the display ratio at my blog so it will be convenience for you later to read, and see a better quality picture. But, my previous posts might contain a little bit inconvenience texts and pictures ratio due to the picture's previous setting. Do please forgive the inconvenience :-)
can't believe I haven't posted anything about my last y
ear trip to HK, something must be wrong with me :P
last year, I happened to have a very short trip exploring Hong Kong. and now that I accidentally found a link of contest to win a trip to Hong Kong from kak Di's blog Hot Chocolate and Mint, I suddenly missed HK very much. even if I only spent a very short hours there, I already fallen in love with HK, and surely will go there again excitedly if there are any chances!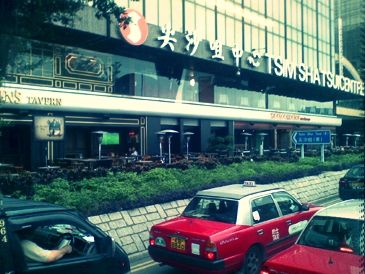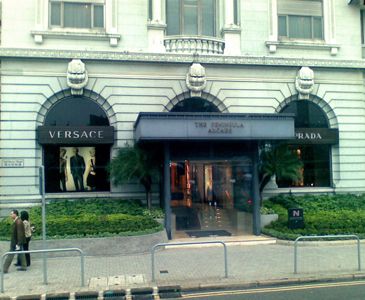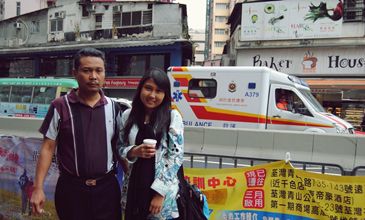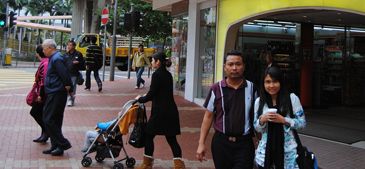 this is me with daddy outside Panda Hotel, Hong Kong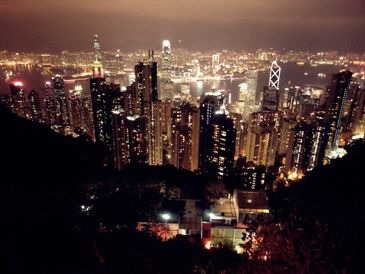 a view from Victoria Peak, Hong Kong
look at that! look at that! that is a view from Victoria Peak, Hong Kong. I adore lights! because you know, we could see things because lights are exist. without lights, beautiful things mean nothing since we could never be able to see them. and I love city light much! I remember my self sip starbucks' cafe latte while enjoying city light view from Peak Galleria, where the cold breeze playing with my hair. one word to describe that moment: breathtaking. that moment, was the moment I missed the most during my journey to HK.
so, it's been a very supportive way of Hong Kong Tourism Board to arrange Hong Kong Summer Spectacular contest to win a trip to HK. Hong Kong Summer Spectacular itself, is the city annual celebration of summer season! this year, it held on 22 june until 31 august. you could enjoy Hong Kong cultural, shopping life, culinary, until night life!
beside Hong Kong Summer Spectacular, there is also Hong Kong Summer Show Reel, a contest to show the world your real travel style.
don't forget to also help me vote show reel a la valonia by vote it HERE :P
that's a simple video that really show my style of traveling; curiosity, neighborhood, and smile! curious? check it out soon ; )
well, in conclusion, yes, HK tourism is undeniably awesome. you see, only by spending not more than 48 hours in HK, me already fallen in love with HK that much! could you imagine spending your summer in HK? it's not only gonna be spectacular, it's gonna be beyond words, it's gonna be more than more!
we, travel initially to lose ourselves; and we, travel, next to find ourselves (Pico Iyer)