P.S.
I am changing the display ratio at my blog so it will be convenience for you later to read, and see a better quality picture. But, my previous posts might contain a little bit inconvenience texts and pictures ratio due to the picture's previous setting. Do please forgive the inconvenience :-)
another day of Trademark Market at Paris Van Java, Bandung, April 26th-29th. that day, our friend
Lolita Agustine
coming to our booth, yay!
me, shella, and Lolita Agustine!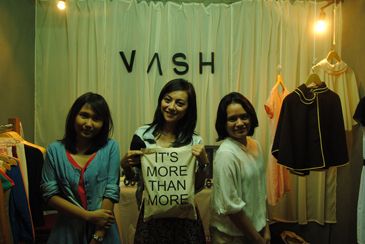 Lolita Agustine and things she found at our booth!