P.S.
I am changing the display ratio at my blog so it will be convenience for you later to read, and see a better quality picture. But, my previous posts might contain a little bit inconvenience texts and pictures ratio due to the picture's previous setting. Do please forgive the inconvenience :-)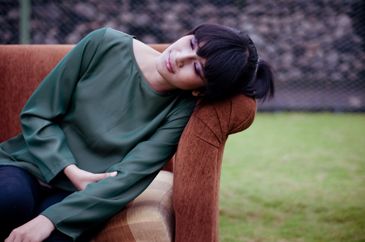 (picture: from VASH daydream collection l
ookbook)
it is might be worst when silence comes. too furious to be angry, too chaos to complain, too exhausted to feel tired. when those moments happened in my life; yes, when I got too furious, when things getting too chaos, or when I got too exhausted, I choose to be quiet.
as we all know, silence, often means beyond words. it is okay to be silent some times. whether to calm ourselves down, or just to drown within our thoughts. for whatever reason which drive us into silence, the important thing is, we have to be able to speak and act properly whenever it comes to the moment we need to.
silence is okay; at the right moment.
"to speak when words are needed and to share the silence when they are not" (the vow)