P.S. I am changing the display ratio at my blog so it will be convenience for you later to read, and see a better quality picture. But, my previous posts might contain a little bit inconvenience texts and pictures ratio due to the picture's previous setting. Do please forgive the inconvenience :-)

what kind of situation which bringing the atmosphere of peacefulness into your life? in this hectic life, we often feel lack of happiness, lack of peace. too busy with works, colleges, and others human routines stuff that keep us human. but, have you ever wonder if life is all easy, you wouldn't ever be able to feel peace because you never feel burden. everything in life, comes in balance. without never feeling burdened, we never could feel peace.
and, these are some stuff that make me feel peace between my routines.


fine breakfast: hot cappuccino, cinnamon stroopwafel, and red delicious apple.
weekend getaway into local beach, and book! (the five people you meet in heaven by mitch albom) :-)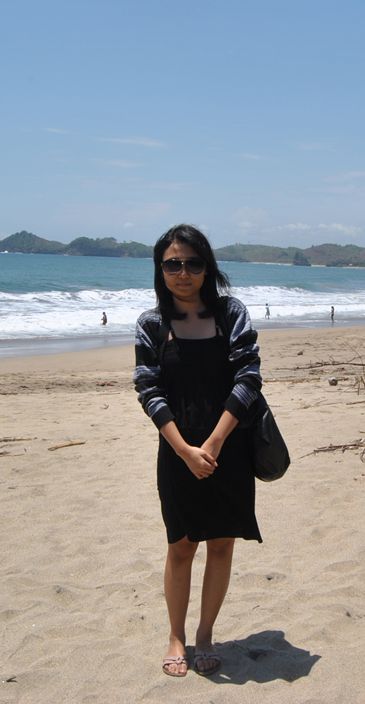 summer dress (unbranded), outerwear (unbranded), sandals (unbranded), sunglasses (unbranded), bag (mango)