P.S. I am changing the display ratio at my blog so it will be convenience for you later to read, and see a better quality picture. But, my previous posts might contain a little bit inconvenience texts and pictures ratio due to the picture's previous setting. Do please forgive the inconvenience :-)

What is the thing which makes you happy? Lately, I' don't really have the chance to travel a lot since I've been in my third year of college and in this year we got to take the hardest lesson of all. Fortunately, shopping could be one way to refresh my mind during my hectic days and thanks god nowdays we could easily refresh our mind only by turn our computer on!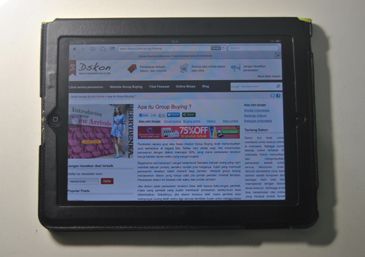 Then, here I am, finding my self stuck on one of the best portal,
DSKON
, staring at my favorite brands! Here, Dskon offer us group buying. What is group buying anyway? Have you ever heard about it? Well, it is a new way to shop. The more people who buy the product, then the bigger the chance to get more discount! Isn't that sound interesting? Here at Dskon, we could get discount until 30% for clothing and shoes! Awesome, right?
Moreover, Dskon not only offer us a group buying method of shopping, it is also such an interactive portal! We could choose whatever brands we love just by one click away! From mango, nikicio, danjyo hyoji, velvet, to wondershoe! All in one web and plus discount offer from Dskon, doesn't that makes us happy?
Well, I bet every people also love culinary! And wait! Dskon not only give us fashion brands, it also gives us culinary, travel, until electronics brands, and again, all just by one click away.
Then, again I found my self clicking another part of Dskon, which is its blog, try to visit them
HERE
. Dskon blog gives us review about anything related to fashion. From the newest trend of fashion until fashion tips. Can't get enough read all of it!
If I were you, I would visit Dskon right away anyway, please
CLICK
! I can't get enough of velvet and wondershoe. Thanks to Dskon, all of them are just one click away! Happy :-)
My favorite: Top (Unbranded), Pencil Skirt (Velvet), Shoes (Wondershoe), Bag (Roxy)