Lately, I have been a little busy in the hospital. Fyi, now I am doing my clinical education to be a dentist (I think I almost never mention it, right?). So, when I got home I will be in a drained battery mode and have no appetite to open my notebook just to read the latest news. After this condition happened for about a month, I think it's the time for me to change, because I start to not be able to catch up, well just sharing some latest news, latest trends, latest gossip, with my friends while we hang out. So, I decided to maximize my phone while having just a little break within my daily routines. Phone apps like instagram and flipboard are my bestfriend now!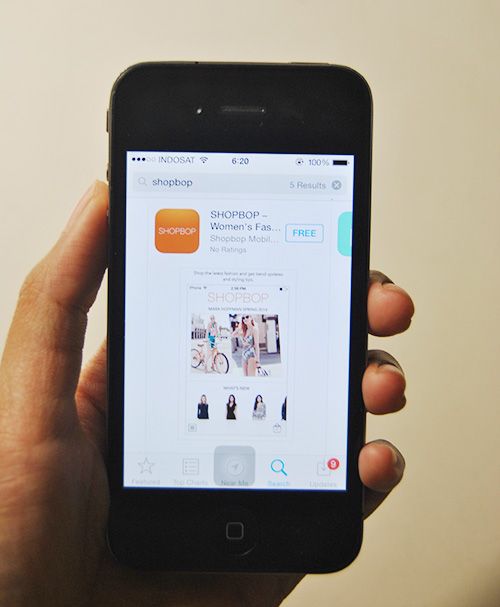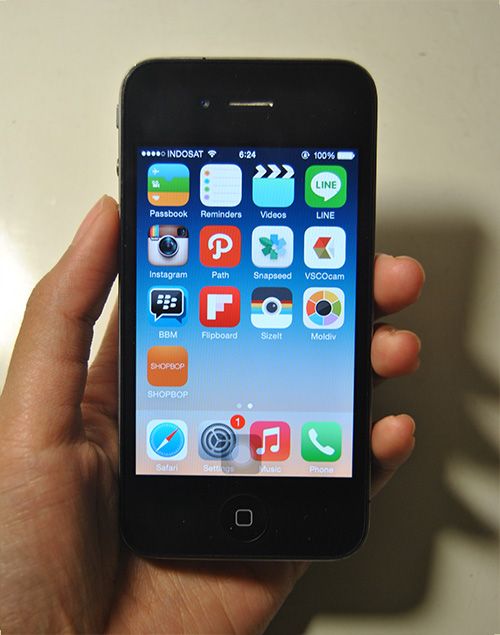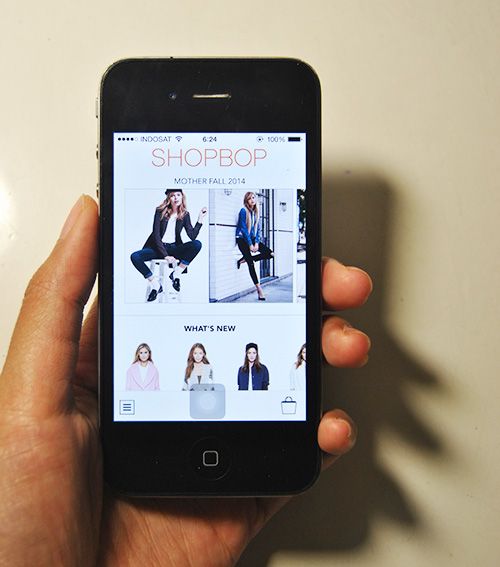 The phone app pretty much resembles the web version of Shopbop.com, but easier and simpler. When I open the application I have no difficulties in the way of using it because its familiarity with the web. I can easily check the lookbook section while in dire need of some inspirations and I can even easily shop with one simple click at the item that I love!
Beside phone app, Shopbop's account is also one of my favorite feeds to check in instagram. It is always up to date, and sometimes the quote they post just simply brighten up my days. These days, fashion week is on the run and Shopbop always update the news of their fashion director while she attending the fashion week, from New York to Paris. I am a happy kid since I can keep updated on fashion week news in between my busy days yay!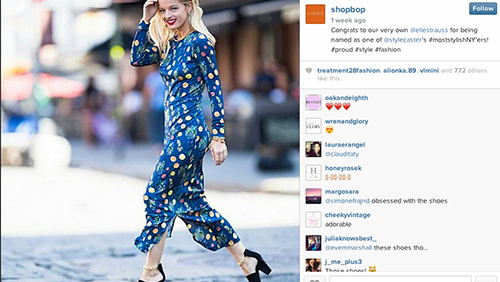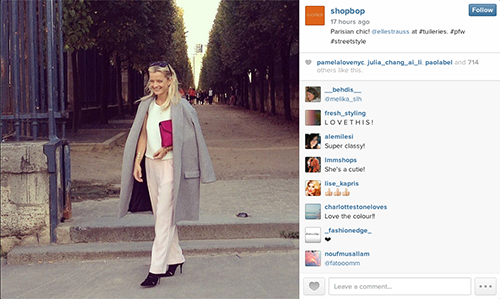 From Shopbop's instagram account, I start to notice their fashion director Elle Strauss and start to love the way she dress. Fortunately, when I check Shopbop.com, they display Elle's items choices. Now I can easily steal her look, eh? :P